Speakers

Regional Product Marketing Manager – Accommodation, TRAVELOKA LTD,. Bangkok Thailand.
Start
July 14, 2020 - 10:00 am
End
July 14, 2020 - 12:00 pm
BU Workshop from home
"Understanding Brand Archetypes: Establishing meaningful relationships to customers" 
Table of content
Brands will always do their best to resemble humans as much as possible to become relatable. Archetypes stand at the foundation of how people function, so brands need to embrace that if they want to be seen, noticed, or liked. Archetypes have been adopted and studied by many fields and marketing uses them to connect with their audience and differentiate from the competition.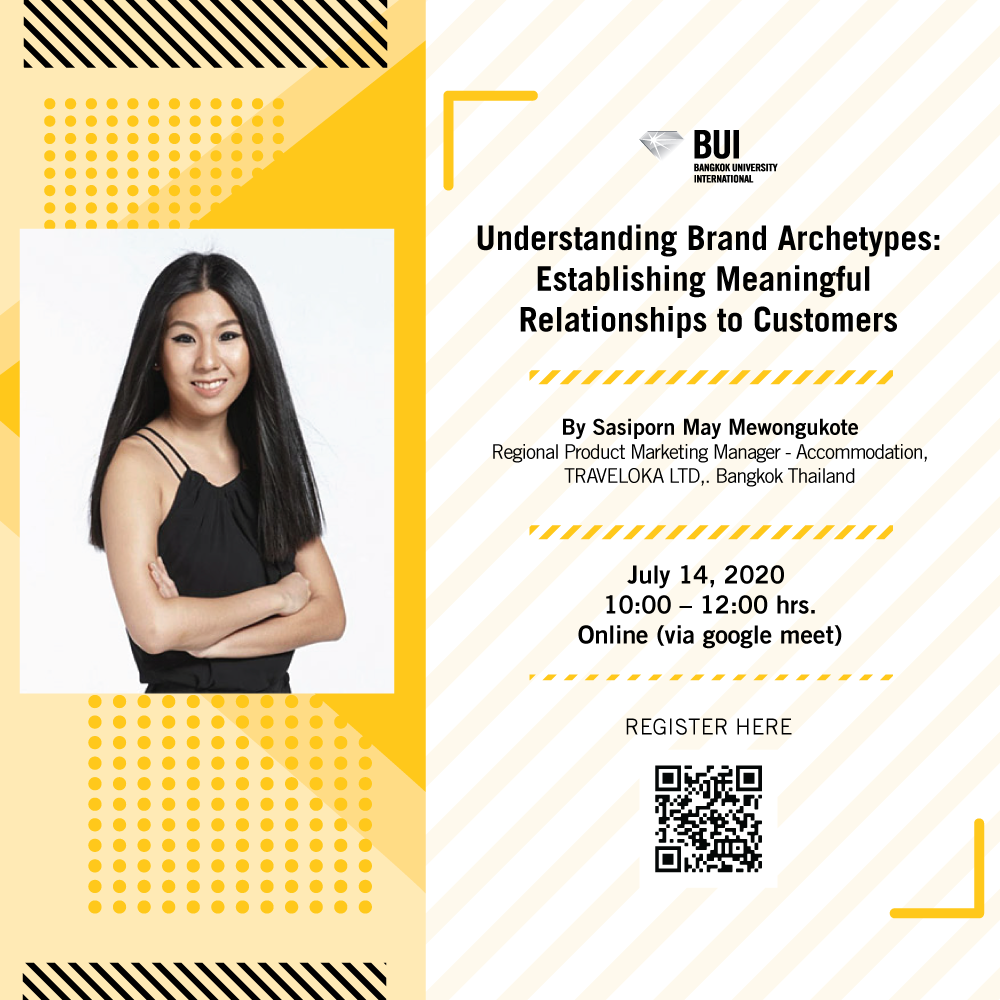 Learning Channel: Google Meet

MORE DETAIL